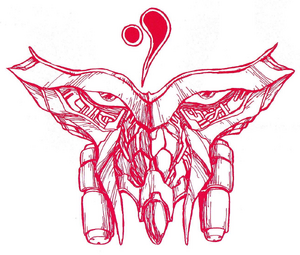 Idea 51 is the main villain and final boss from Aleste Gaiden. It serves as a counterpart to DIA51 in this game's setting.
Description
[
]
A mysterious person who is said to be in the center of Idea 51. It's unclear why he calls himself the same name as Idea 51, an environmentally friendly computer. It's not even clear if he's really human. He is said to have come from another planet...
Details
[
]
Idea 51 is an enigmatic individual who keeps the supercomputer responsible for maintaining the environment in Muromachi City, the computer itself also being named Idea 51. At the end of the game it is revealed this person is actually a robot being controlled by the supercomputer, who was also behind the strange mutations happening in the city.
In the boss fight Idea 51 appears as a large floating humanoid robot, with the supercomputer in the background. It mostly floats around the middle of the screen, launching fireballs at the player and firing lasers forward.
Gallery
[
]