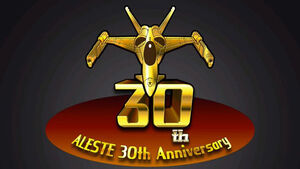 Aleste is a series of vertical shoot 'em up games developed by Compile and released for various systems. They all feature similar gameplay and aesthetics, though outside of the three MSX2 titles they don't have any story connection.
Upon the demise of Compile some of their former staff founded a company called Aiky, which kept the rights to the Aleste games and ported some of them to mobile platforms. The rights to the Aleste franchise, as well as the rest of Compile's intellectual property (not including the Puyo Puyo series, which now belongs to Sega) were later acquired by Compile Heart, which also retained most of Compile's former staff.
Related Games
Edit
Most of Compile's shoot 'em up titles are related to Aleste in some kind of way. These games have similar gameplay, have direct things from the Aleste series but not marketed as Aleste in any way, and just games that inspired games in the Aleste series.
Community content is available under
CC-BY-SA
unless otherwise noted.